If you're not a seasoned online casino player, you might be wondering what the difference between online poker and video poker is. Well, you have come to the right place for clarity.
Online Poker
Online poker is essentially the normal card poker game available to play online. In online poker, players go up against each other to win the pot. Just the way it happens at brick-and-mortar casinos. You can read more on online poker here.
Video Poker
Now, video poker is a combination of slots games and poker as already mentioned. Video poker is played on a screen whether at land-based casinos or online via a personal computer or mobile device. Instead of reels like in slot mentions, you are introduced to a poker hand on your devices' screen. To win video poker, you still need the same basic skills of poker, like knowing the different poker hands and which ones to play.
How to Play Video Poker at NZ Online Casinos
Just like the original game of poker, video poker is played using 52 cards. Joker wild games include a single joker or more in the deck.
After wagering on video poker, a player is dealt five cards. The next step is for you to decide which cards you are keeping and which ones you wish to discard. After reaching a decision, the casino will replace your discarded cards with new ones. Then, the payout for that specific round will be calculated according to the value of the hand that you have left and the posted pay table.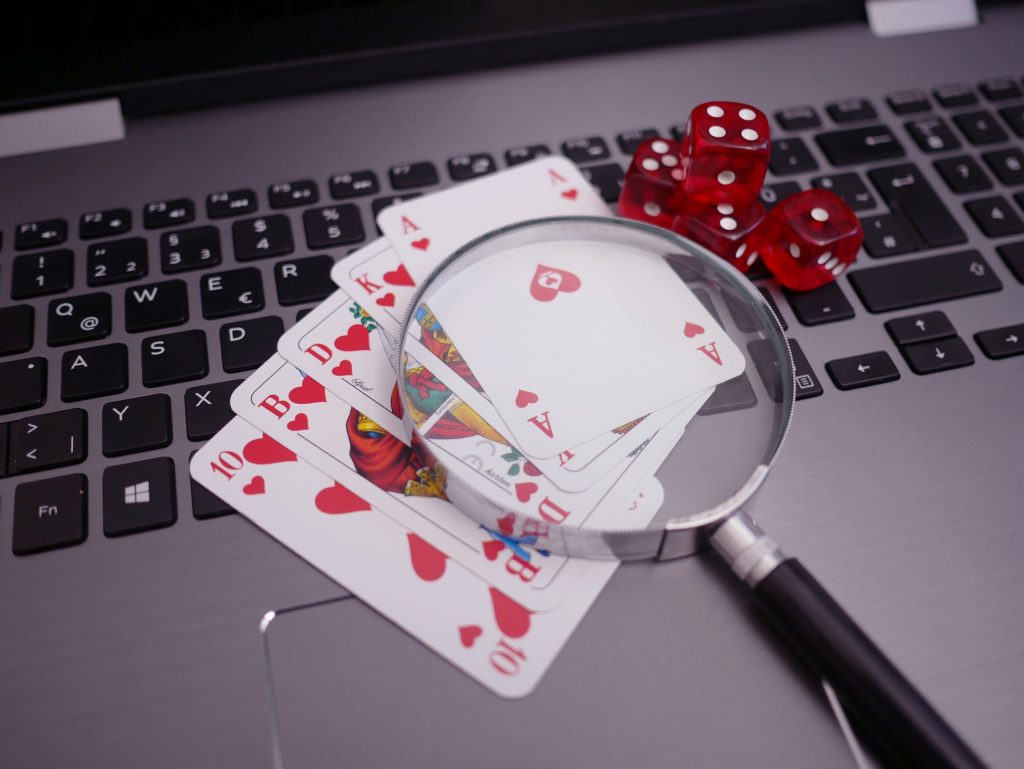 Video Poker Games New Zealand
Kiwi online casino players can enjoy the many kinds of NZ video poker games at the best video poker sites in New Zealand. The most popular variations include the likes of:
Jacks or Better
Jacks or better is regarded as the most popular form of video poker.  The name is quite self-explanatory.  The goal for the game is to produce a poker hand stronger than a pair of jacks.  The payout is according to the strength of your hand just like in other video poker variants.
Aces and Faces
Aces and Faces is not far different from Jacks or Better. The difference is that Aces and Faces has higher payouts for a four of a kind outcome with Aces and Faces cards, as the name suggests. Faces cards include the King, Queen and Jack cards.
Deuces Wild
Deuces Wild is considered the most exciting and easiest of them all, as deuces or joker become a wild card. Wild cards can be any other card you choose on the deck, and can be useful to make a stronger hand.  However, on this version of video poker, the payout is not as great.
Moreover, the video poker variants listed here are not the only ones to play. There is a pool of video poker games to choose from at CasinosNZ top casinos.
Video Poker Tips and Strategies for Kiwi Players
Video poker is an easy game. But this does not mean you should undermine it. There are chances of losing on the game. Below are the best video poker NZ tips to help you increase your chances of winning:
Know the basics of the game
Play the maximum coin bets to win as much as possible
Know the casino's payout percentage on video poker
Check pay schedules
Manage your money – play with what you can afford
Practice makes perfect
Here are cards we advise you to keep:
4-of-a-kind
3-of-a-kind
Straight Flush
Royal Flush
Full House
Conclusion
New Zealanders can choose to either play video poker for fun or for real money at NZ online casinos. All of our recommended casinos listed above have crazy rewards for Kiwis players. Go on and register to play the best video poker games online.